Hemp Protein Powder
Hemp Protein Powder
Pump up your protein with hearty hemp
The unrivalled superfood. Protein-packed with all nine essential amino acids, plus magnesium and iron. All this goodness with a mild nutty flavour, what's not to love?!
Why is it super?
Nutrition & Ingredients
How to use it
Why is it super?
Why is it super?
High in protein, containing all 20 amino acids, contributing to the growth of lean muscle mass
High in Magnesium for mental alertness
High in Iron to combat tiredness and fatigue
High in Fibre for a normal digestive system
Source of Omega 3 contributing to normal cholestrol levels
Nutrition & Ingredients
Nutrition & Ingredients
Ingredients: 100% Hemp Protein Powder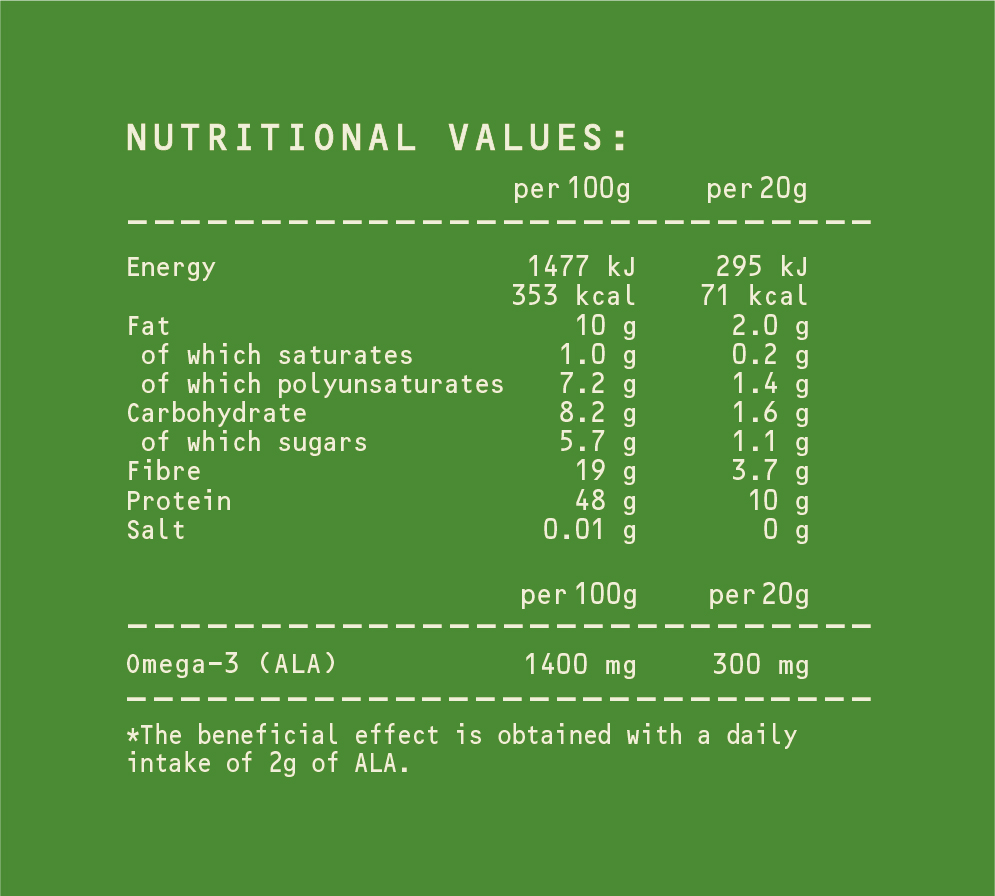 How to use it
Customer Reviews
great stuff
I love this stuff, add it to my breakfast smoothie every day
25/02/2022
Kauser A.

United Kingdom
Really good quality
I recently bought a whole range of products , and all of them have been he used either in shakes smoothies and I even stirred in my oats . Thankyou it was so nice to add the benefits of hemp to my morning boosts.
01/02/2022
Madalyn G.

United Kingdom
New supplier from now on
Love this powder
09/12/2021
Nelisa T.

United Kingdom
Taste great in my porridge
Not only are you getting the necessary nutrients, you are also revamping your flavour but it could be that I have weird taste buds.
17/08/2021
kevin f.

United Kingdom
Great service - definitely use again!
I don't know their website existed until a few days ago. It proved easy to use and, once ordered, my stuff arrived in a couple of days. Really good service - many thanks indeed.