Hemp Protein Powder
Hemp Protein Powder
Pump up your protein with hearty hemp
The unrivalled superfood. Protein-packed with all nine essential amino acids, plus magnesium and iron. All this goodness with a mild nutty flavour, what's not to love?!
Why is it super?
Nutrition & Ingredients
How to use it
Why is it super?
Why is it super?
High in protein, containing all 20 amino acids, contributing to the growth of lean muscle mass
High in Magnesium for mental alertness
High in Iron to combat tiredness and fatigue
High in Fibre for a normal digestive system
Source of Omega 3 contributing to normal cholestrol levels
Nutrition & Ingredients
Nutrition & Ingredients
Ingredients: 100% Hemp Protein Powder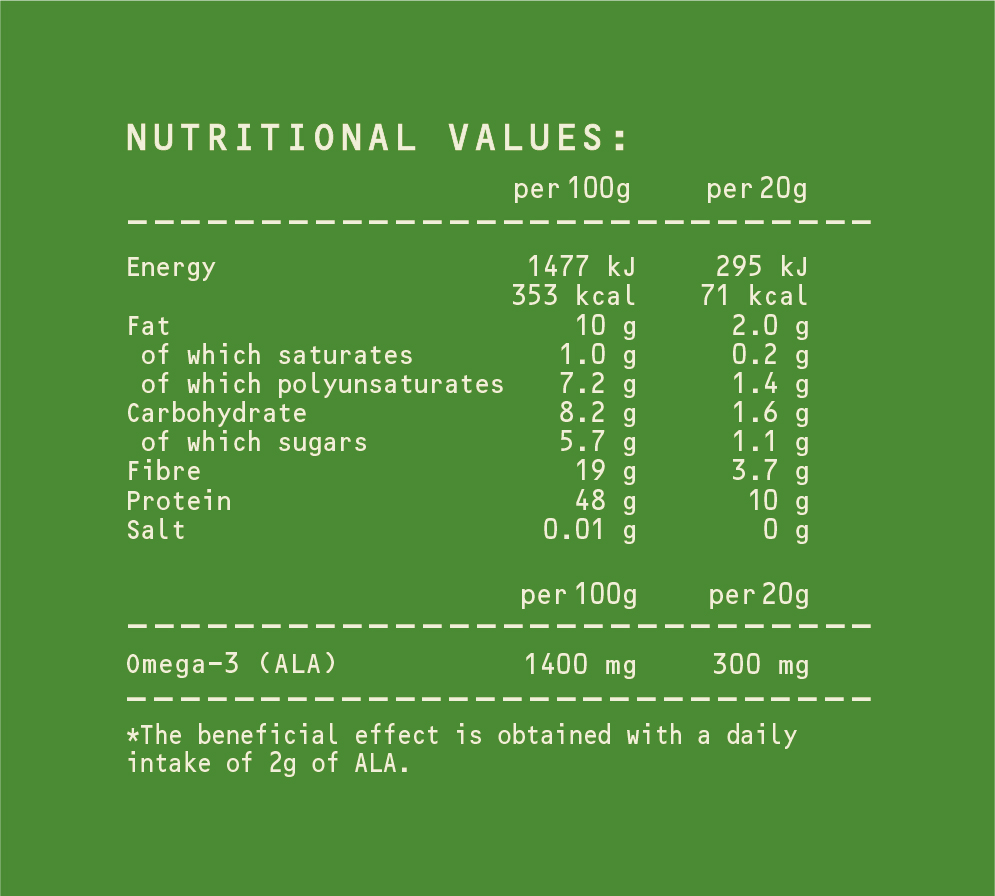 How to use it
Customer Reviews
02/08/2022
Natalieharper H.
Brilliant product and service
Great tasty and nutrious
02/07/2022
Andrew F.

United Kingdom
Hemp protein
I have tried Hemp Protein from a number of suppliers since my original supplier seemed to dissappear. Only Funktional Hemp came close to and proved to a better taste and more importantly better after taste than any other I've tried. Thr nutty finish is yummy. I would highly recommend this especially if you've never used hemp protein before, you cannot buy better. Oh yes it mixes extremely easily.
18/05/2022
Dr. Sara-Madge Wynne

United Kingdom
Great way to supplement my diet
I really liked this hemp powder and have been using the full range of powders, sweet and savoury, on a regular basis as part of a long-term commitment to a much healthier lifestyle. As well as losing a substantial amount of weight, I train daily to improve my body composition, but have struggled to gain much muscle mass due to a lack of protein. Not wanting to take a chicken to the gym with me (can only afford one membership!) this is a great and simple way to provide my wibbly wobbly body with what it needs to become a lean mean fighting machine :-) Also great value for money. No gimmicks or false claims, as seen in so many supplements these days.
07/05/2022
Shelley F.

United Kingdom
29/04/2022
Julian H.

United Kingdom
great stuff
I love this stuff, add it to my breakfast smoothie every day