Protein Blend Banana
Protein Blend Banana
Let's make some gains
Ready-to-mix banana flavoured vegan protein powder made with pea & rice protein and natural sweeteners.
Enjoy as part of a varied, balanced diet and healthy lifestyle.
100% plant-based and suitable for vegans
Delicious natural flavour and smooth texture
24g of protein per 40g 
Made with high-quality pea protein 
Why is it super?
Nutrition & Ingredients
How to use it
Why is it super?
Why is it super?
Contributes to the growth and maintenance of muscle mass to help you perform and feel at your best.
High in protein to support bone health and aid muscle recovery.
Easy to digest and kind to your stomach to avoid bloating and discomfort.
Made with high-quality pea and rice protein, a combination known to provide all essential amino acids that your body cannot produce itself.
Provides a source of fibre.
Suitable for vegans
Nutrition & Ingredients
Nutrition & Ingredients
Ingredients: Pea Protein powder (50%), Rice Protein powder (22%), Banana powder (10%), Date powder, Sweeteners (Xylitol, Steviol glycosides), Natural flavouring, Thickener (Guar gum), Cinamon powder, Turmeric powder.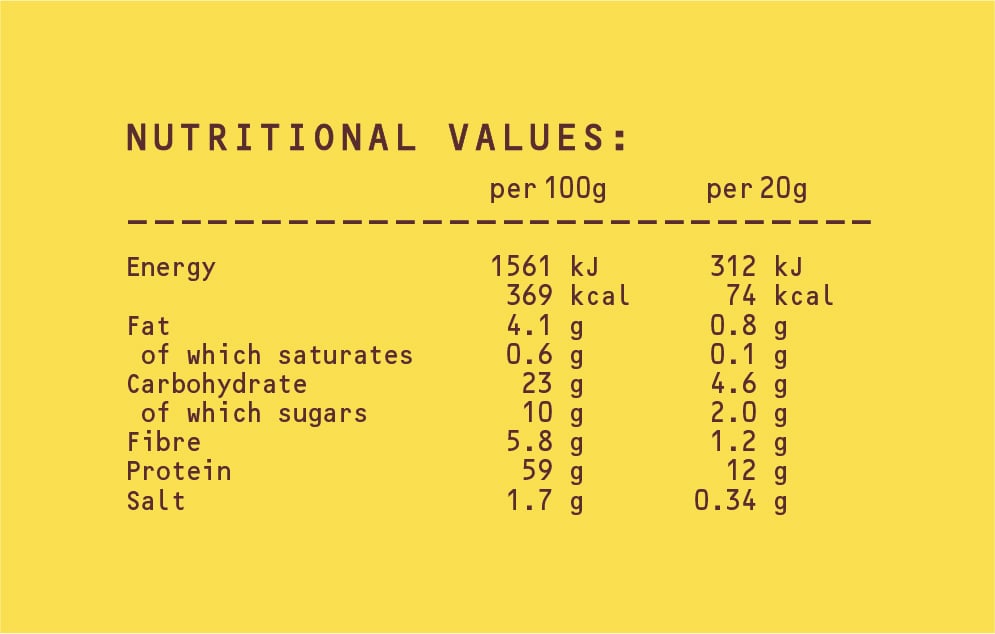 How to use it
Customer Reviews
Banana flavour protein blend
Although it has a slight powdery taste the banana flavouring of this powder is just right and adds a delicate touch to my morning smoothie. Would buy again
28/08/2021
Natalie W.

United Kingdom
So so!
So, I've used two other vegan protein companies for a long time because they are exceptional in their taste/flavour/texture and have nailed it. I fancied a change flavour wise though and I'm afraid to say that this didn't quite match up to those ones in any of these areas. Sadly it tasted "vegan" which most people will know what I mean when I say that. I mean, it's not bad at all and the banana is much better than the vanilla which I also tried and didn't rate. I probably would use the banana flavour again as a change from my other powders but I just feel it could do with some tweaking!
12/05/2021
claire g.

United Kingdom
Love this product
Tasty, easy to use and really handy to have as a breakfast alternative to make smoothies with