Maca Powder
Maca Powder
Beauty on the inside
Maca is an incredible plant grown in Peru and has been enjoyed for over 2000 years by the South Americans. Part of the radish family, it looks a bit like a sweet potato married a parsnip but hey looks aren't everything; this root is crammed with vitamins and minerals that can give you a welcome boost at any time of day.
Why is it super?
Nutrition & Ingredients
How to use it
Why is it super?
Why is it super?
The gnarly little root grabs so many nutrients from the earth when it's growing it takes seven years for the ground to recover after each harvest. So, when you eat it you are boosting your system with so much of the good stuff it brings a tear to our eye.
High in Vitamin B2 for which protects cells from oxidative stress
Contains Vitamins B1, B2, and B6 which contribute to the normal maintenance of the body's systems
Great source of Iron which helps combat tiredness
Great source of Fibre for a normal digestive system
Source of Calcium which contributes to normal muscle function
Source of Zinc which aids normal cognitive function
Source of Vitamin B1 which supports the nervous system
Source of Vitamin B6 which helps reduce tiredness and fatigue
Nutrition & Ingredients
Nutrition & Ingredients
Ingredients: 100% Maca Powder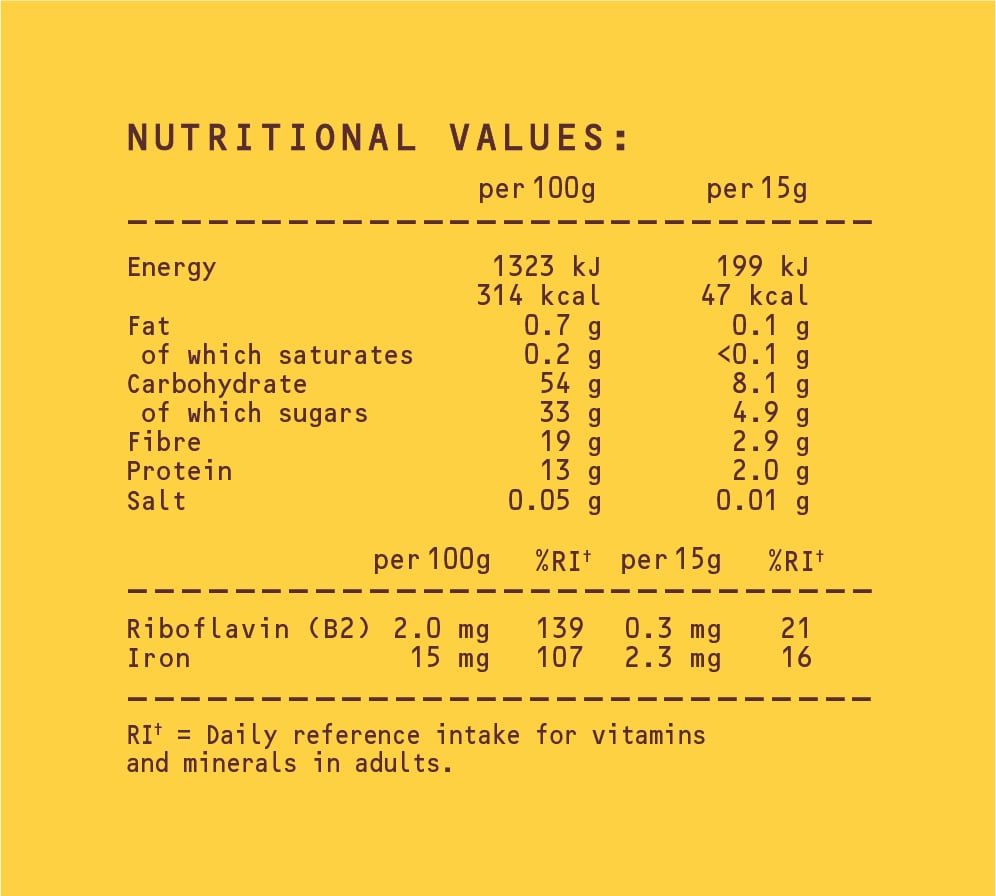 How to use it
Customer Reviews
18/10/2021
Mario G.

United Kingdom
keep coming back
Good quality product
13/05/2021
Mario G.

United Kingdom
Maca is king
Another quality product
31/03/2021
Mario G.

United Kingdom
Maca Powder Review 31/03/21
Superb item, quality product