Cacao Powder
Cacao Powder
Cacao – The Chocolatey One
Wanna get happy? Get some cacao powder into your diet. Cacao is one of the most awesome plants on the planet; stuffed full of amazing 'feel good' nutrients it has been loved for centuries by the Aztecs and Incas and they knew a thing or two about growing it, eating, and worshipping it.
Why is it super?
Nutrition & Ingredients
How to use it
Why is it super?
Why is it super?
Cacao is full of brilliant minerals such as magnesium, copper and iron, which help alleviate stress, tiredness and gets our brains firing on all cylinders.
High in copper which aids iron absoroption, maintains a healthy immune system, and protects cells against oxidative stress
Super source of iron for combating tiredness
High in magnesium for mental alertness
High in potassium which contributes to normal blood pressure
Nutrition & Ingredients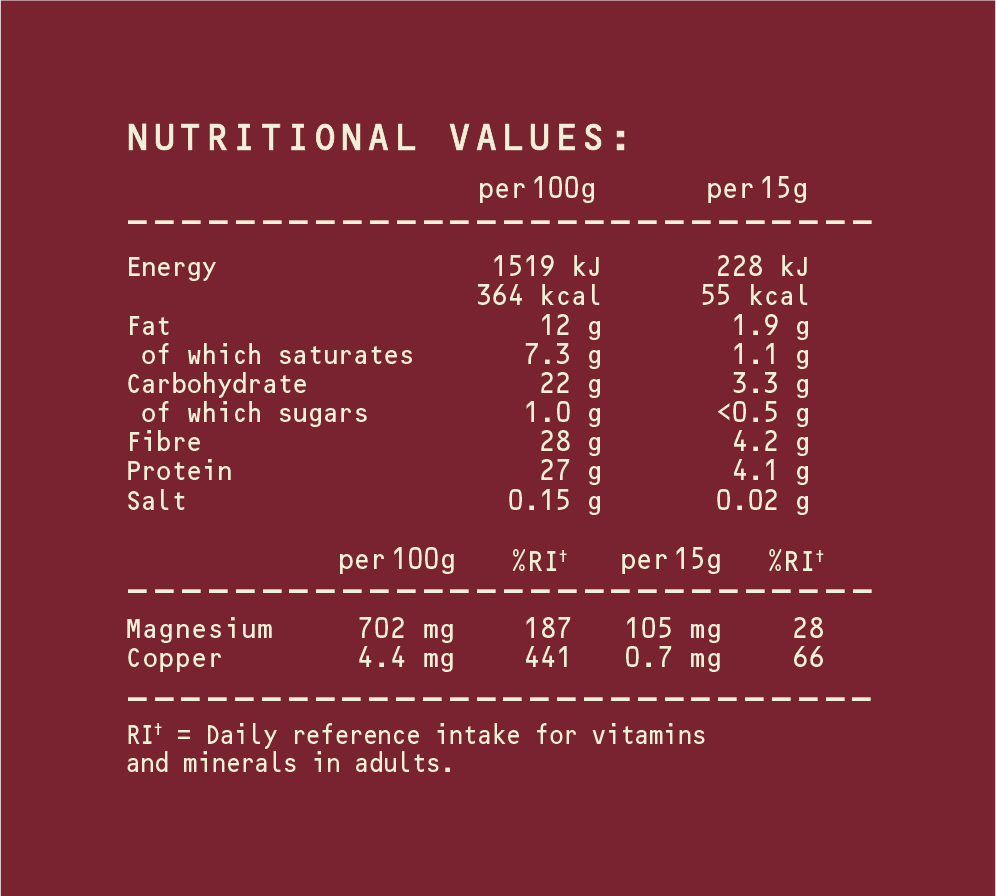 How to use it
Customer Reviews
02/03/2021
Rebecca F.

United Kingdom
Cacao Powder
I love this item!! Will definitely be buying again :)
19/02/2021
Dan

United Kingdom
Delicious cacao powder
As you'd expect from this brand, absolutely delicious cacao powder